Dorsett Grand Subang - Festive Favourites
1st to 31st December 2022
The smell of cookies being baked and meat roasting in the oven permeate the air. The spirit of merriment and joyfulness is unmistakeably in the air. For it's time for the year end celebration of Christmas and New Year.
So, let's deck the halls and start to fill up those cookie and candy jars with sweet delectables. And don't forget to order those so delightful savoury roasts for your family gathering, as gifts for loved ones and business associates.

Festive Favourites
---
---
All Products
Macadamia Nut Cookies
(100 gm)
RM 18.00
Vanilla Crescent Cookies
(100 gm)
RM 18.00
Chocolate Chip Cookies
(100 gm)
RM 20.00
Honey Cookies
(100 gm)
RM 18.00
Assorted Christmas Cookies
(200 gm)
RM 18.00
English Minced Pie
(4 pieces)
RM 38.00
Christmas Stollen with Almond
(500 gm)
RM 48.00
Homemade Panettone
(500 gm)
RM 45.00
Traditional Christmas Pudding with Vanilla Sauce
(500 gm)
RM 95.00
Ginger Bread House
(Medium)
RM 180.00
Traditional Christmas Fruit Cake
(1 kg)
RM 140.00
Chocolate Chips Yulelog Cake
(1 kg)
RM 165.00
Cherry Yulelog Cake
(1 kg) Vanilla or Chocolate
RM 165.00
Ginger Bread Man
(100 gm)
RM 18.00
Roasted Beef Eye Round
(2.5 kg)
RM 380.00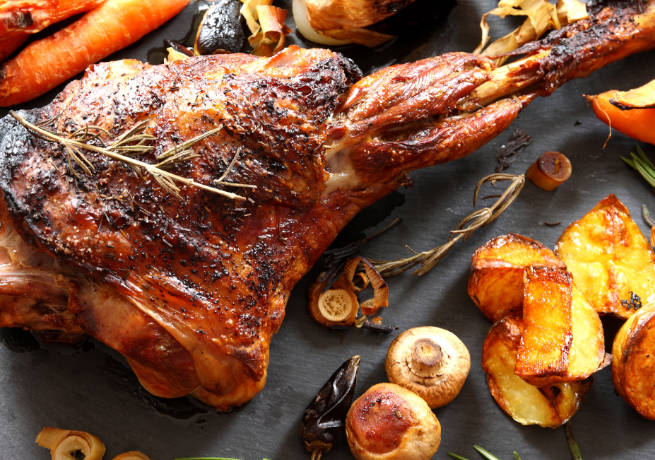 Roast Leg of Lamb
(1.8 kg - 2 kg)
RM 380.00
Garlic Marinated Roast Chicken with Sides
(2.5 kg - 3 kg)
RM 180.00
Images used are for illustration purposes only
Orders and payments made are non cancellable/refundable
Nett prices quoted in Ringgit Malaysia, inclusive of any prevailing government taxes
Items and prices are subject to changes without prior notice
There may be delay in delivery services during certain times/days due to traffic and weather conditions.
Delivery charges are based on bike deliveries. Any other mode of deliveries may potentially incur a higher fee.
Assorted Christmas Cookies
Christmas Stollen with Almond
Traditional Christmas Pudding with Vanilla Sauce
Traditional Christmas Fruit Cake
Chocolate Chips Yulelog Cake
Garlic Marinated Roast Chicken with Sides
Macadamia Nut Cookies
(100 gm)
Vanilla Crescent Cookies
(100 gm)
Chocolate Chip Cookies
(100 gm)
Honey Cookies
(100 gm)
Assorted Christmas Cookies
(200 gm)
English Minced Pie
(4 pieces)
Christmas Stollen with Almond
(500 gm)
Homemade Panettone
(500 gm)
Traditional Christmas Pudding with Vanilla Sauce
(500 gm)
Ginger Bread House
(Medium)
Traditional Christmas Fruit Cake
(1 kg)
Chocolate Chips Yulelog Cake
(1 kg)
Cherry Yulelog Cake
(1 kg) Vanilla or Chocolate
Ginger Bread Man
(100 gm)
Roasted Beef Eye Round
(2.5 kg)
Roast Leg of Lamb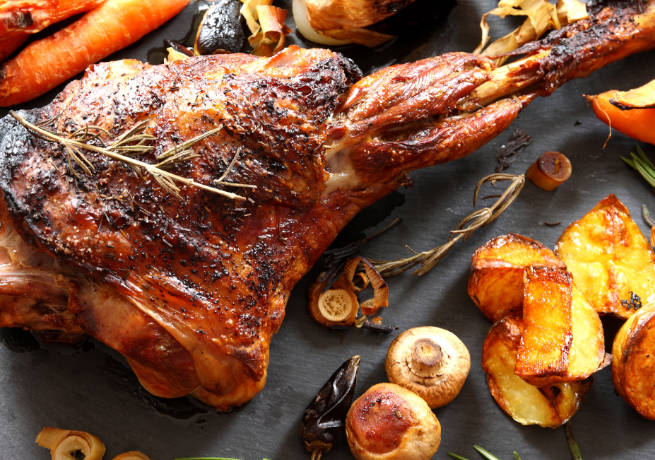 (1.8 kg - 2 kg)
Garlic Marinated Roast Chicken with Sides
(2.5 kg - 3 kg)
Your Cart
Product
Quantity
Amount
No items in cart
Total
RM 0
You must order a minimum of 0 main items / vouchers